The unevenness of quality commonly exists in the mobile phone spare parts market. Many non-original screens are actually sold as original. It seems that the quality standard varies from country to country. Asking specific questions before purchasing from your supplier is half of the battle to get cost-effective products, while not every provider in this industry will give you an honest answer. Therefore, always try to master the rule by yourself. How to tell original LCD from the copy? How to distinguish different grades of quality? REWA helps you unveil the secrets of iPhone displays.
Original iPhone LCD Differs from Copy One in These Ways: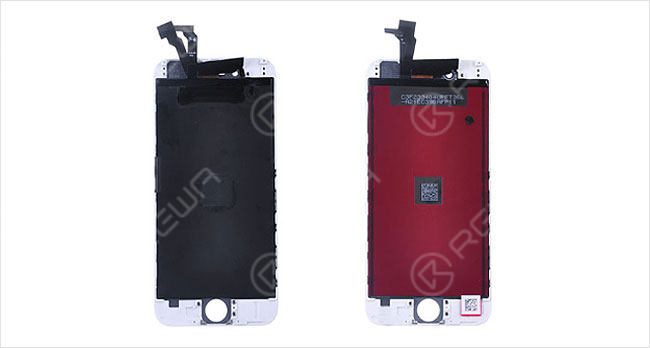 1. Original LCD Assembly possess tighter and easier PCB connector installation onto the logic board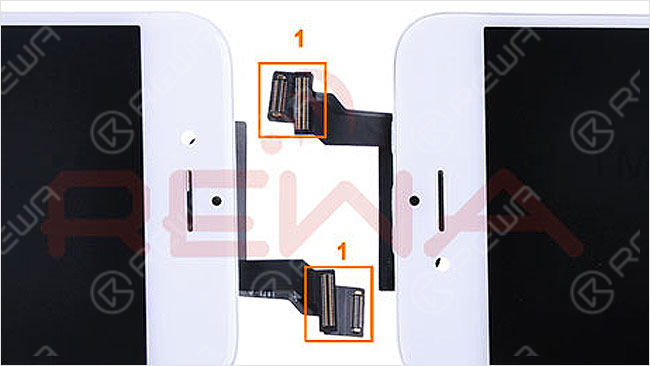 2&3. Original iPhone screen always has a clearer texture of QR code and flex cable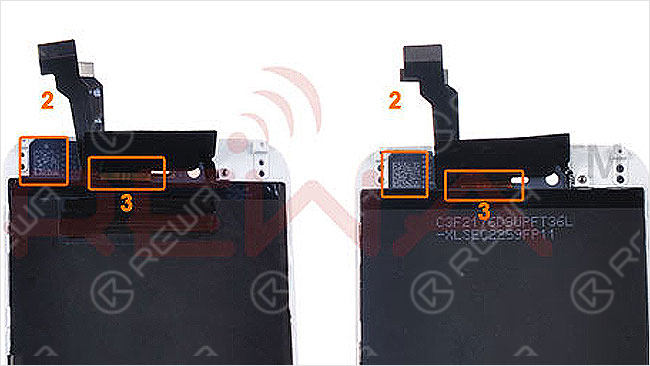 4. The edges of the backlight unit of original LCD are well sealed

5. All original iPhone LCD assemblies are equipped with Waterproof glass lenses

6. The identification code on backlight unit is usually painted while copies are all the same

7. More accurate screw holes
8. No excessive glue residue between glass and frame
9. Apple logo on QR code and flex cable 10. Precisely soldered backlight unit flex cable 11. Colored ring printed around the front camera hole

How REWA Tests:
1. Cosmetic Inspection

Ear Speaker mesh& camera/sensor holder& flex foam are pre-installed Free of dust/dot, scratch, color difference etc. on the glass lens No damage to the PCB connector or flex cable Stable flawless frame
2. Touch Testing by Moving in All Directions

3. LCD Display Testing on Pure Gray, White and Black Color

Till now it's far more likely that you will have a very distinct understanding of the original and copy iPhone LCD display screens. Your vendors for iPhone LCD displays are effortless to be found in the Asia area especially in the city of Shenzhen China, but a very limit amount can afford to be frank and honest regarding the different grades of quality of iPhone screens. A majority of mobile phone repair stores and facilities owners mainly make their decision on the basis of price and quality. When encountered with this dilemma, the relative more reliable and practical tactic is to conduct your due diligence before purchasing. Have you managed to master the rule of the cell phone spare parts aftermarket industry by yourself? If you still have any questions, please feel free to contact us or leave messages on our website. Want to order our products? Please go to shop.rewa.tech to get. Each product has shown the prices, shipping fees as well. Any questions please contact service@rewa.tech .
And you can also check our repair guides:
REWA Screen Repair:
Samsung Galaxy S7 edge glass replacement ,
iPhone 7 touch screen not working ,
iPad Air Touch Screen Partially Unresponsive Repair ,
iPhone X Screen Refurbishing – Glass Only Repair ,
iPhone 8 Broken LCD Screen Refurbishing,
REWA Motherboard Repair:
How to fix water damaged iPhone 6 ,