As the demand for battery repairing is on the rise, and battery safety performance became global concerned, REWA has implemented a series of tests and analyses towards this hot topic.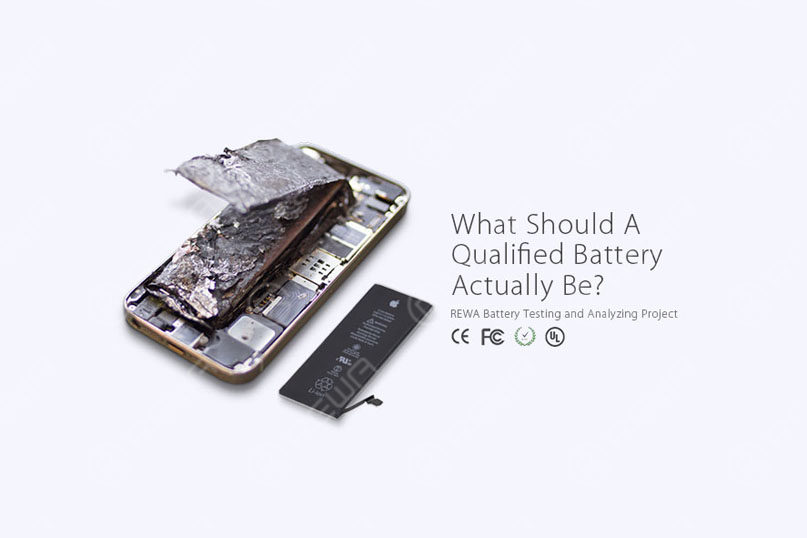 Five Signs You Need to Replace Your Battery
For those low-quality batteries, it is not durable, or even dangerous. Even if you use a high-quality battery, it will inevitably degrade over time and lose some of its charge capacity.How do you know when it's time to replace your battery? Here are some signs that you have a dying battery.
1. The phone drains fast
2. Phone or battery overheated
3. Cliff-like power drop 4. Battery volume indication error 5. Battery swelled

Causes of Above Mentioned Issues
There are many reasons why the above problems spring up. Here some primary causes are summarized.
1. Battery aging
2. Self-consumption increasing
3. High temperature and power consumption caused by high internal resistance leads to nondurable battery power
4. Battery volume indication error
5. Low-quality materials and improper use result in poor battery charge and discharge reverse performance, which finally leads to short battery cycle life
6. The internal chemical reaction caused by high temperature produces gas
7. Unmatched battery and phone leads to the results that the phone cannot turn on or display normally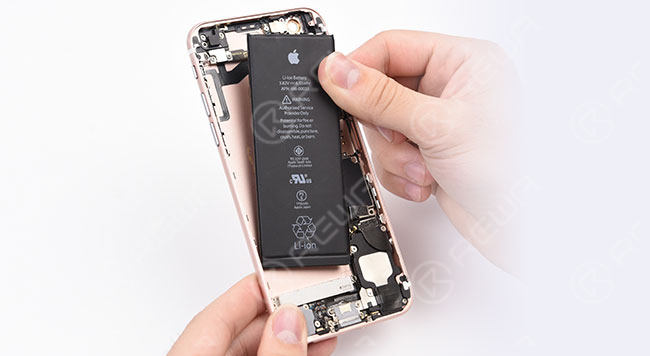 Harm Effects of Low-Quality Battery Since the battery-related accidents frequently happen, the effects of low-quality batteries have emerged gradually. Moreover, battery life became one of the biggest pain points for mobile users these days. Will the faulty battery affect the phone performance? Will these batteries explode in the high-temperature environment? A step increasing number of people are struggling with these problems.
1. Small capacity, not durable
2. Short battery cycle life leads to a faster charge decay so that the batteries need to be replaced frequently
3. Battery volume indication error, insufficient discharge, and cliff-like power drop may lead to auto power-off
4. High internal resistance increases the heat and power consumption, thus the increasing temperature bring potential security risks
5. Protection start-up failure caused by poor performance protection board may result in battery damage, smoking, fire, explosion
6. Low-quality protection board may cause identification failure, connection failure and power indicator error 7. Protection board temperature measuring error makes the phone unable to have an accurate response to the temperature changes, thus damaging the phone
REWA Standards
After strict tests both in physical and electrical performance, here are the requirements of a qualified replacement battery for iPhone 6s: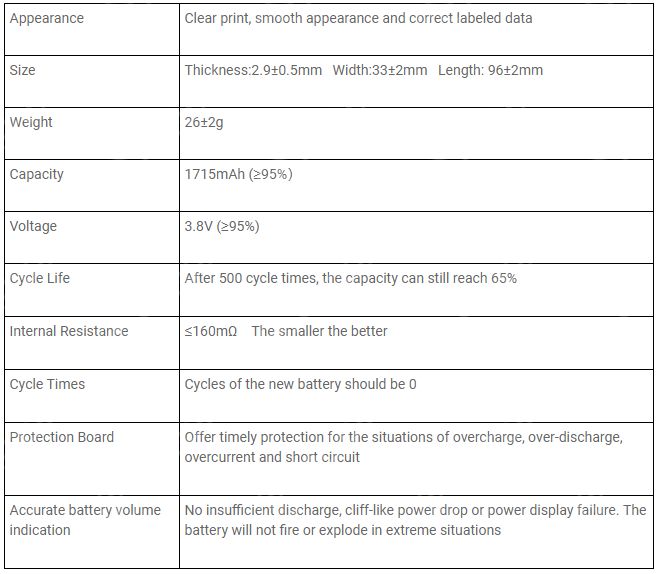 Low-quality batteries do have bad effects on your phone, even your health. Treat it carefully when you decide to replace your battery. While cell phone batteries have plenty of suppliers, their performances can be variable. How to choose the high-quality batteries? Please stay tuned for detailed phone battery testing procedures and results .
And you can read our Massive Production and Pro Inspection for iPhone Aftermarket Batteries – REWA Battery Project (II)
Note: Batteries are classified as hazardous waste. Please do not discard or mix them with other trash. They are suggested to be sent to the appointed reclaim areas.
Want to order our products? Please contact us:
PRE-SALES Skype: rewatech Email: service@rewa.tech
AFTER-SALES Skype: support-rewatech Email: support@rewatechnology.com And you can also check our repair guides:
REWA Screen Repair: Fix cracked iPhone 7 screen , Samsung Galaxy S7 edge glass replacement , iPhone 7 touch screen not working , iPad Air Touch Screen Partially Unresponsive Repair , iPhone X Screen Refurbishing – Glass Only Repair , iPhone 8 Broken LCD Screen Refurbishing ;
REWA Motherboard Repair: iPhone 6 won't turn on , How to fix water damaged iPhone 6 , MacBook air memory upgrade .