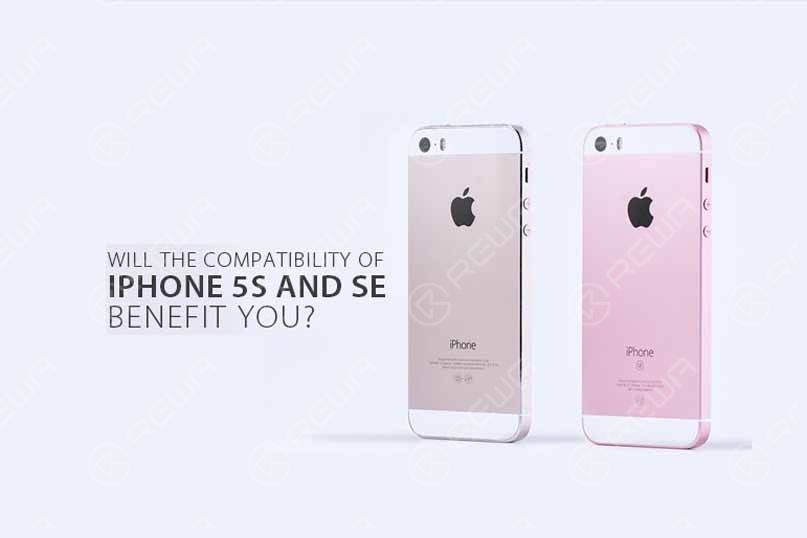 After Apple released iPhone SE, we know that it got almost all of the same upgraded specifications as 2015's top-end devices - the iPhone 6s. What's more, it is very similar to iPhone 5s both in appearance and internal structure. What surprises us most is that they have many compatible components, which will reduce the maintenance costs of cell phone repair shops and the supply chain pressure of mobile phone parts Wholesalers and Distributors, Refurbishing Factories, Repair Facilities and Online Resellers.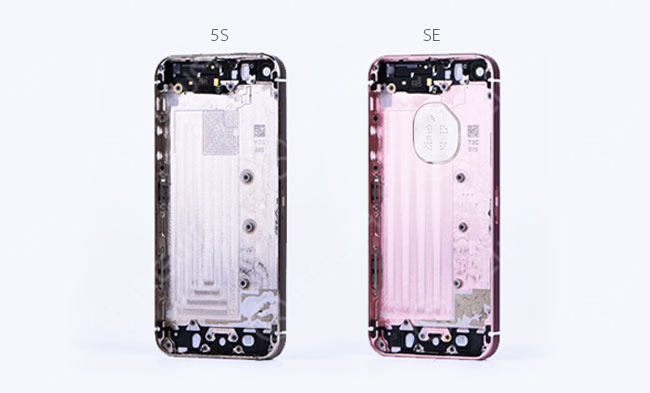 Let's do some experiments to see how Apple iPhone 5s replacement spare parts share with iPhone SE. First of all, install iPhone 5s LCD Display and Digitizer Touch Screen Assembly with small components into iPhone SE directly, we can easily find that the LCD display, touch screen digitizer, front-facing camera flex cable, ear speaker are working properly. The queer thing is that home button is compatible but touch ID malfunctions. Here is a list of cell phone repair parts that they share with each other: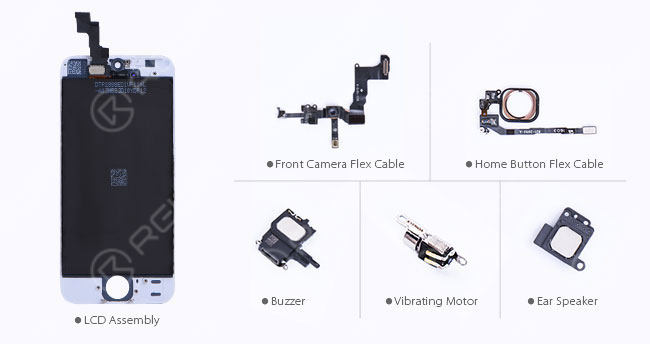 What follows is the list of mobile phone spare parts they don't share: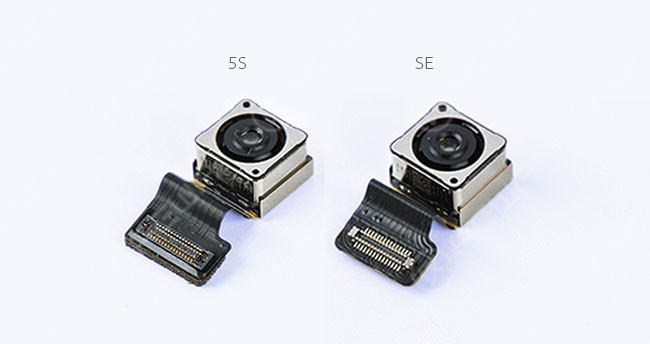 Different Rear Facing Camera Flex Cable FPC Connectors
Different Charging Port Dock Connector Flex Cable FPC Connectors
Different Power on/off Switch Volume Control Flex Cable FPC Connectors. In addition, due to the upgraded function - you can get the same NFC capabilities in the new phone iPhone SE as can be found in the iPhone 6s, iPhone SE has an NFC antenna but iPhone 5s not.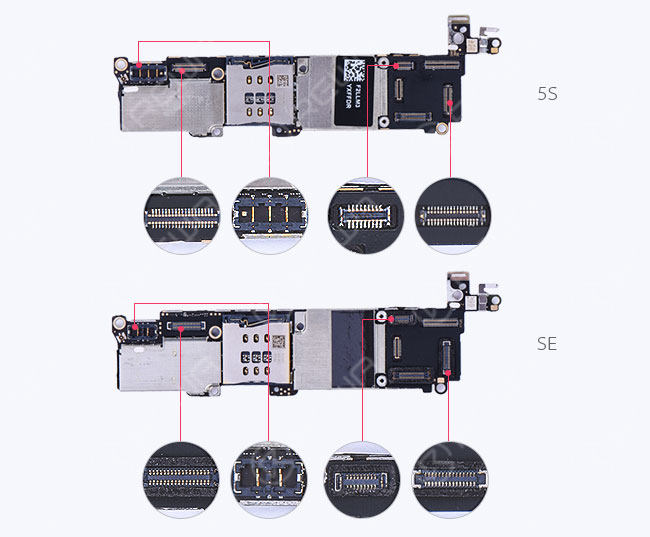 Motherboard FPC Connectors of these two mobile devices have a similar layout, but not all of them are consistent.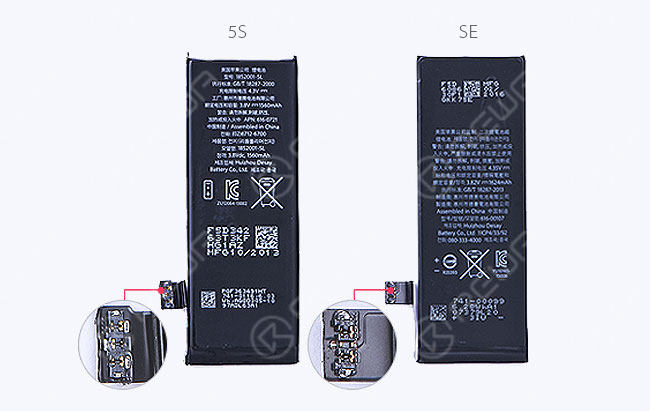 In the same way, the battery FPC connectors of the two phones are different from each other and battery capacity differs as well. Because the iPhone SE somehow manages to not only build in a much better battery(in terms of capacity) than the iPhone 5s, but also it does so with no extra chassis space to cram extra electrons. A slightly larger power unit in the iPhone SE is up from 1560mAh to 1624mAh(and that is much more impressive while you think of that the iPhone 5 has a 1440mAh power pack).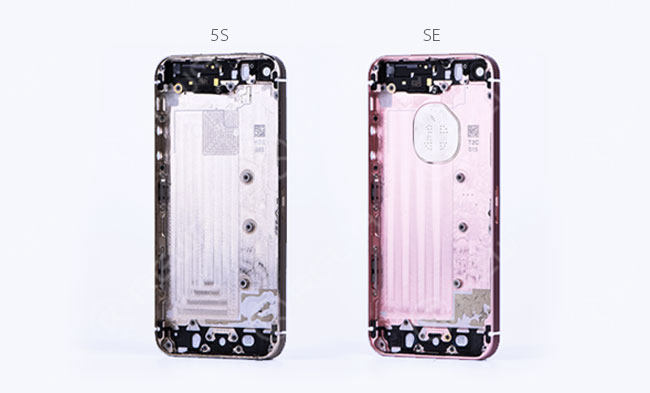 In the end, let's move on to the rear parts of the two devices. After carefully detection and inspection on "Apple" logo, we find that the "Apple" logo of iPhone SE on back battery cover is replaceable while the logo of iPhone 5s is electroplated.
So much for the experiments proceeded by us, it is clear to see the differences and similarities between iPhone 5s and iPhone SE based on the comparison of the same cell phone spare parts located on the same place in the phone body, the compatible components and phone replacement parts is more likely to bring big convenience to iPhone SE repair, especially replacement parts for iPhone 5s LCD and Touch Screen Assembly. Want to order our products? Please contact us:
PRE-SALES
Skype: rewatech
Email: service@rewa.tech
AFTER-SALES
Skype: support-rewatech
Email: support@rewatechnology.com
And you can also check our repair guides:
REWA Screen Repair:
Fix cracked iPhone 7 screen , Samsung Galaxy S7 edge glass replacement , iPhone 7 touch screen not working , iPad Air Touch Screen Partially Unresponsive Repair , iPhone X Screen Refurbishing – Glass Only Repair , iPhone 8 Broken LCD Screen Refurbishing, iPhone 6 replacement screen ;
REWA Motherboard Repair:
iPhone 6 won't turn on , How to fix water damaged iPhone 6 , MacBook air memory upgrade .